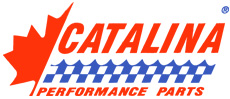 This 454 V Drive Engine was custom built for performance boating using a selection of our Catalina Performance Parts. A few of the highlights include Quick Disconnect Plumbing which requires no clamps, Automatic Temperature Control (Thermostat) with a Cam Drive Water Pump and our Pro-Ram Air Scoop. With more than 30 years of experience we are ready to build an engine which meets your exacting expectations.

Click on the images for close up views of this engine!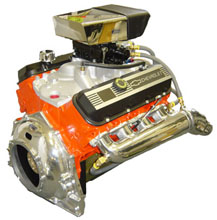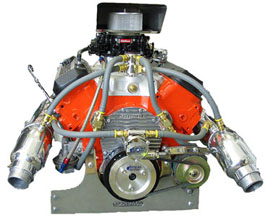 Here is a list of our Catalina parts on this engine:




To return to the main catalogue page, click here.
---
Copyright California Marine Sales Corporation, 1999-2022.
California Marine Sales Corporation, #150-6751 Graybar Road,
Richmond, B.C., Canada V6W 1H3
Phone (604) 278-1880, Fax (604) 278-6040
Email: sales@californiamarine.com

** We Ship WorldWide **